Services
We place a special focus on preventive measures and regular check-ups. Subsequently you can find our portfolio of services:
Extended medical check-up
Ergometry
Audiometry
Lung function test
electrocardigramm
radiation protection examination
§§ 49-/50-/51-examinations according to the "ArbeitnehmerInnenschutzgesetz und VGÜ (Verordnung über die Gesundheitsüberwachung am Arbeitsplatz)"
presurgical investigation (examination is required from almost every hospital prior to operation)
private expert opinion or expert opinion for the court
diving examination
Inpatient treatment: I also service patients with private health insurance in the private hospital Confraternität.
Blood withdrawl in our practice
Processing of refund of costs from health insurance via our practice
Extended medical check-up
The so called screening examinations are gaining importance in the prevention of diseases and can be carried out at the Health and prevention center of the Sanatorium Hera at no charge: It is only possible to diagnose illnesses at an early stage through preventive medical check-ups, enabling an analysis of the medical "status quo", identification of individual risk factors and more efficient treatment for patients. The extended medical check-up including our special services is also free of charge to you, in case that no screening examination for an Austrian health insurance was carried out during the last 12 months.
Special services:
We offer you a maximum of comfort for your preventive extended medical check-up. No significant waiting time will arise for you. Besides the offered services from the Austrian health insurance we offer you the following additional services at no costs for you:
Laboratory parameter of health insurance check-up: cholesterol, HDL, HDL-Ratio, blood glucose, γ-Glutamyltransferase,  PSA for men starting at the age of 50, analysis of the urine, analysis of the stool at the age of 50 respectively earlier depending of individual riskfacotrs of family history
Laboratory parameter of our extended medical check-up: accordingly to you personal risk profile we extend the laboratory parameters concerning indicated additional analysis, analysis of the stool independent of age
| Health insurance check-up | Extended medical check-up |
| --- | --- |
| Anamnesis and clinical examination | Electrocardiogramm |
| Blood pressure measurement | Individual councelling concerning nutrition and life style |
| Body mass index | |
| Analysis and interpretation of the results | |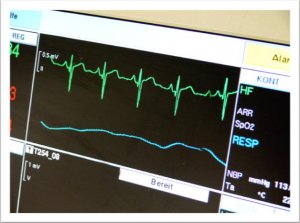 The course of action is easy
Appointment online or by phone on +43(0) 664- 501 86 62.
Blood withdrawl: The analysis of the blood glucose requires a 6 hours period of fast (no calorie intake). Please come to the appointment at the arranged consulting hour.
Alternatively collect an assignment at the ordination from 8 a.m. to 12 a.m. and visit the laboratory near to the ordination for the blood withdrawl (6 minutes per foot) Link google maps biberstrasse 15 zu ferdinandstrasse 11)- please note that depending on the current consultations at the laboratory short waiting times might result
Examination and consultation: After blood withdrawal you will get an appointment for the subsequent examination and doctor's consultation which approximately will take a half hour.
Master profile of the ordination service:
intensive cooperation with other specialists
Sufficient time for my patients
modern diagnostic and therapy according to the state of current scientific knowledege