Basic personal data
Current Position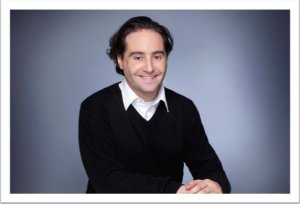 I am currently head of the health and prevention center of the insurance institution for the Vienna employees and hospital Sanatorium Hera (www.hera.co.at). My main research and publication focuses are orthostatic intolerance, neurocardiac syncope, biological monitoring, stress and strain phenomena, neurotoxic substances and cognitive abilities (see list of publications).

Personal details and background
I was born in Vienna in 1974 and studied medicine at the University of Vienna, where
I qualified as a doctor in 1999. I worked from 2000 until 2012 for the Clinical Department of Occupational Medicine and during this period I also took part in research stays abroad; I spent a year overall at the Autonomic Dysfunction Center of Vanderbilt University in Nashville and at the Department of Neurotoxicology of the Finnish Institute of Occupational Health in Helsinki as a post-doc. In 2006 I obtained a postdoctoral lecturing qualification at the University of Vienna in the subject of Occupational Medicine (the title of his postdoctoral thesis: Orthostatic Intolerance – Aetiology, Possible Therapies and their Significance in Occupational Medicine). In 2005 I qualified as a specialist for Occupational Medicine and in 2009 as a specialist for Internal Medicine.
Memberships in scientific organisations and Journals
I am a member of a number of scientific organisations, including my role as National Secretary of the International Commission of Occupational Health (www.icohweb.org). From 2004-2007 and for a second period from 2009-2012 I was/serves as an elected member of the board of Medichem (www.medichem.org), and from 2005-2007 I additionally fulfilled the role of Secretary. In addition to this, I am currently a member of the board of the Austrian Society for Occupational Medicine, of the Journal "Arbeits- Sozial- und Umweltmedizin", of the publisher Prometus and assistant editor of the "Österreichisches Forum Arbeitsmedizin".